OGSB Mystery, Western and Fantasy books with heart.
Books with value and values
You want value for your money. We try to offer that and at the same time reinforce your values as a Christian or believer in American liberty and freedom. We promote individuality while recognizing that helping our neighbor is the best of those values. Life is not always pretty and sometimes we must face evil head-on. Many times our characters face those challenges and we try to give you examples of how good people deal with bad experiences.
Get to know us
When our books are almost ready to publish, we offer a number of things: Advanced Review Copies (ebooks only). If you respond with a critique or praise, you will get a free copy of the new book when published. If you want, we will correspond by email or whatever with the ideas you want to share. Be warned – tell us a good story, we just might use it 😉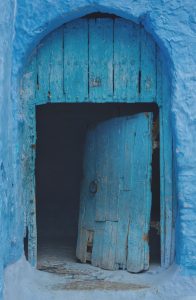 It would be great if you kept in touch. On our Contact Page, there is a form that will get that done.  It's not OK to ask you to post a review in exchange for a book. But, if you like any of our books or other media, we suggest you follow us and use the form to keep up with OGSB. We may even run a contest one day for you to guess what OGSB means. Keep your bedroll and wine choices dry.
Free Pages and Short Stories
Around each holiday, each of us will offer a short story fitting the season. Go to the Contact Page and tell us you want the "free stuff." That's all it will take. 
We would be delighted to send you an email, with cut and pasted pages of a Word document or pdf file about any of the W.D.Edmiston, Spencer A. Allen or Arlington J North books. Hit the follow button, add your email and I will work them into my daily chores. You can decide if you want to get either of Spence's or J's books now, a week to 8 weeks before they will be released in full. When they are, you will be notified that the book is going or has gone onto Amazon for publishing.
Go to their pages on the Menu to read the synopsis of the books and any reviews we have posted. If the book sounds interesting and one of us has a few pages ready, we might be able to send them to you right then. If not we will at least let you know when the book is ready for peer review. If you are interested sign up and let us know the specifics. We are not going to bury you in spam, promise.
D. Larue Mahlke is our professional artist who appears on the Arts and Media page.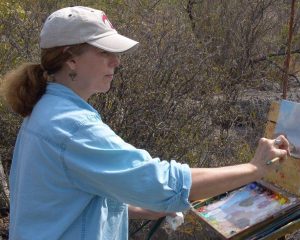 Please leave a contact so we may send you information about all our new books. All D. Larue Mahlke's information is on the Art and Media page. Her personal website is there as well.
Snail Mail Contact for our Blog -W. D. Edmiston, P. O. Box 436. Whitehouse, Texas 75791  Robert's email contact is on his page as well – you can see details on the Privacy page.
Header Image by : Robert M. Starr
Also:
Associate Author: Arlington J. North, author of the Wisdom of Ruach Series, including Kell, How do you love on another planet?
Associate Author: Spencer A. Allen, author of the Last Donut Series and The Graves County Murders, working title – The Leptamine Saga and others to come.
Associate Author: Arlington J. North: Author of Kell and the Wisdom of Ruach Series.
Associate Author: Robert Starr, Author of A Turn to Windward, A Walk in the Wilderness, Until Shiloh Comes and others – including one in production.
Robert's email is shown on his page.  Any of them may be reached 24/7 by a request on the OGSB Project Contact page.
The admin address is: woodyedmiston3115@gmail.com
See the special free offers on each of them on the About page.
Notice to the persnickety: Let's be clear – Edmiston, Starr, our guest authors, and artists are all real people.  North and Allen are not – they are pen names for W.D. Edmiston.  Therefore, if you have ideas, heartburn, or are curious over anything we write, we want to hear about it. But, at the same time, you should not be surprised to find North and Spence are not writers. The names are taken from real people now deceased.  North was a mentor, Spence was an LEO partner of mine. Starr is my oldest friend, we are talking two guys who rode tricycles and watched Captain Kangaroo together. D. Larue Mahlke has all her contact information on the Art and Media page.  We are sure you are going to want to know where she is showing, teaching, and traveling all around the United States – especially the Southwest.  We have offered a space for a photographer as well.