Hi! Check out our favorite artist D.Larue Mahlke's work. She is new to OGSB, and we are honored to have her as our Fine Artist.

About D. Larue Mahlke
Mahlke is a Signature Member of the Pastel Society of America, a Signature Member of the American Tonalist Society, Master Signature member of American Women Artists, and an Out-of-State-Artist member of the California Art Club. She is represented by Oh Be Joyful Gallery in Crested Butte, Colorado, R.S. Hanna Gallery in Fredericksburg, Texas, Studio Gallery in Waco, Texas, and Thunderbird Foundation for the Arts in Mt. Carmel, Utah. She teaches workshops throughout the country, most recently in Fredericksburg, Texas, and at the Brinton Museum in Big Horn, Wyoming.
Fetured Works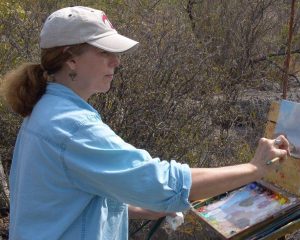 Send Me a Message
Website: //www.dlaruemahlke.com/
Ask about purchasing art:    (512) 468-5808
---