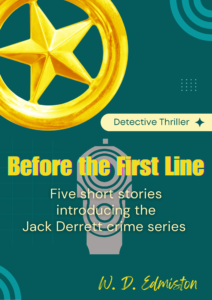 Home of
W.D. Edmiston's
Jack Derrett Crime Thrillers
In Before the First Line, crime thriller and law enforcement procedure reader, you'll read the answer to your question, " Who is Jack Derrett?"
What did he do that changed his life and lead him into police work?
When did his first hair-raising adventure as a rookie have an itchy ending?
Where was he when a child he was mentoring died tragically?
How did Jack his wife and brother solve a spooky thirty-year-old mystery?
Why did Jack make the move from active law enforcement to private investigation; just to make more money?
This is the ebook covering five short stories that give you background on Jack, his girlfriend, from high school forward, and Hale his brother. I'm going to offer this almost 17,000 word collection through Bookfunnel. That Promo will ????
It is Free, (five short stories) when you sign up.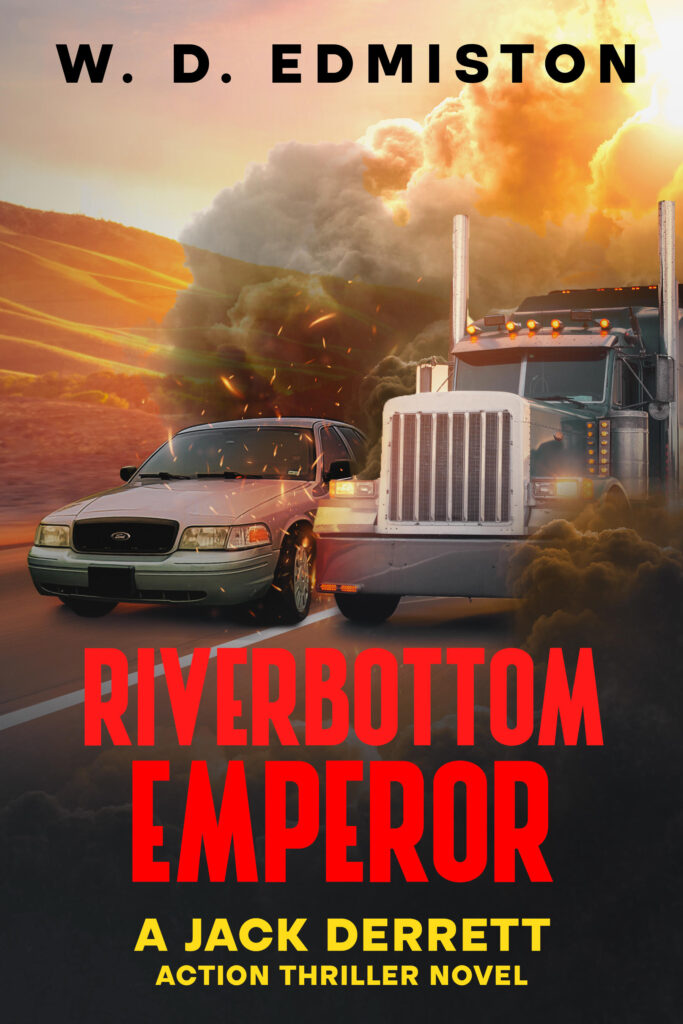 Before the first line, tells you about Jack and his family. In Riverbottom Emperor, Jack and Danny August join forces on a long, disturbing and and dangerous case. They are both tough, experienced Texans investigating foreign and domestic cases in a world of constant tension. Jack's brother Hale Brummett, a lawyer and former district attorney, now in private practice, brings Jack a case in the ghostly East Texas town of Macabre. A misfit named Buck Canton took a flashlight to a gunfight with a Macabre, Texas Police officer. It seems apparent, but although the officer had injuries, the officer's .45 talked louder than the flashlight. Now a six-million-dollar lawsuit and bitter court battle over Buck's death looms over the community and people are taking sides. Jack must answer one question, why would Buck Canton attack a police officer? It's not an investigation really, more of a background check.
Jack asked questions in Macabre and it ignited a series of attempts on his life. The first instance involved a pursuit at over 100 miles per hour to save his life. What secrets are so powerful that the Canton family and many drug fueled men and women are willing to die to protect them. Jack and Danny are protected by their family and God, that's all they need… well, there are the .45 pistols, and 12 bore shotguns with their large capacity magazines.